If you found your way to this post, you're likely considering or already in the process of launching your own recruitment business from home. As a veteran recruiter making the move to be home-based, you already know finding the right clients and candidates is vital. So, you must decipher how to sell your recruitment services and bring in new business.
Running a recruitment firm is no small feat, even for experienced recruiters. With fierce competition, clients have high demands, and candidates have many options. If you want your home-based recruitment business to succeed, you need a solid sales strategy.
At Recruiter Startup, we've been helping independent recruiters start up strong from the comfort of their homes for several years. This guide outlines tips, tools, and techniques to help you sell your recruitment services like a pro. From finding your niche to closing deals, we cover everything you need to build a steady stream of new clients and placements.
How to Sell Staffing Services in 5 Steps
Follow this expert five-point strategy to promote your recruitment services and attract your target audience:
Conduct in-depth research on your industry.
Develop a targeted recruitment sales strategy.
Build a winning recruitment pitch.
Use effective recruitment tools to source high-quality candidates.
Provide an exceptional candidate and client experience.
1. Conduct In-depth Research on Your Industry.
You can't sell recruitment services if you don't fully understand your niche of interest and your potential clients. Do your homework on how to be a good recruiter and grasp the pain points and needs of candidates and clients.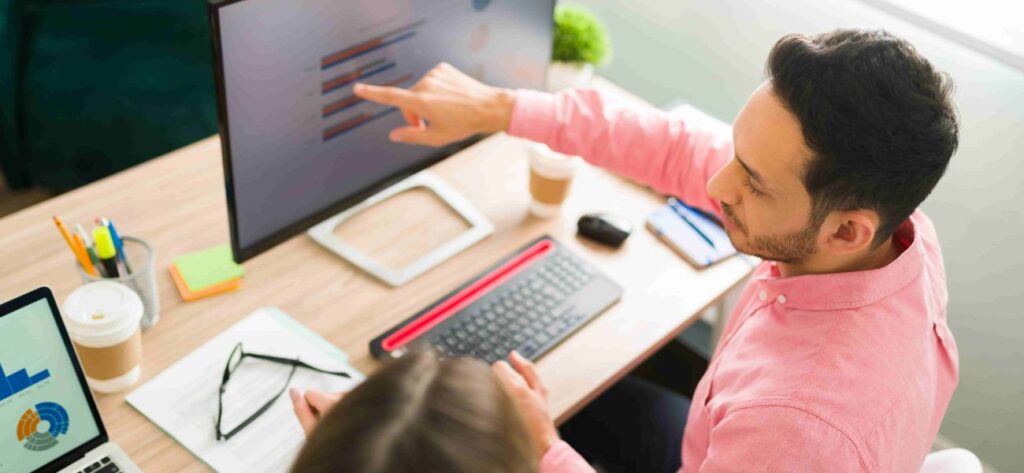 Here's how to do appropriate research in four steps.
Research the job roles and sectors you want to recruit for: Learn the skills and experience required for positions, typical salary ranges, and growth projections; track which companies are hiring and their crucial hiring managers. The more you know, the better equipped you'll be to match great candidates to the right jobs.
Get to know your target clients: Are they small businesses or large corporations? What are their key challenges in finding top talent? How can you position your services to solve their problems? Understanding clients' needs will allow you to tailor your sales pitch and build solid, long-term relationships.
Connect with people currently in roles you want to recruit for: Talk to them about their daily work, required skills, job satisfaction, etc. Their insights can help ensure you understand the roles thoroughly to find candidates with the best fit.
Continuously improve your industry and client knowledge: The job market, technologies, and businesses constantly evolve. Stay up-to-date with trends through research and networking. The more informed you are, the more valuable you can provide to clients and candidates.
With a solid understanding of the roles, companies, and people you want to work with, you'll be equipped to sell your recruitment services successfully. Knowledge builds confidence in your abilities and allows you to become a trusted advisor to your clients. So do your homework — it'll definitely pay off!
2. Develop a Targeted Recruitment Sales Strategy.
A solid sales strategy is crucial for the success of your recruitment agency. And when it comes to selling recruitment services, a targeted approach is critical.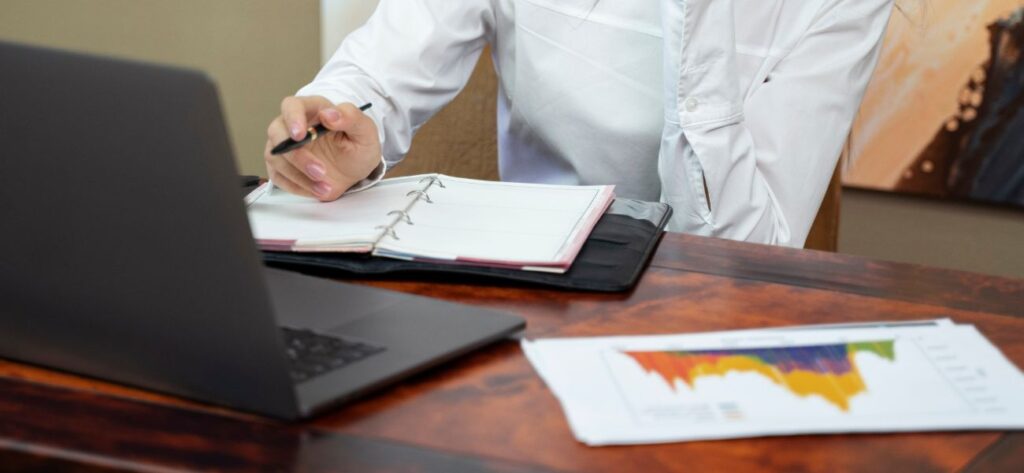 Here are five reasons why developing a targeted recruitment sales strategy is essential:
Establishing Industry Expertise: When you focus on industries and roles you have experience in and connections to, you can leverage your expertise to provide clients with exceptional service. Your knowledge of specific industries will allow you to understand client needs better and match candidates' requirements.
Building Ideal Client List: Creating a list of ideal clients that align with your agency's specialisation and goals is crucial. The companies most likely to benefit from your services are more likely to become long-term partners. Research and identify organisations that fit your target market, considering size, industry, and location.
Proactive Approach: Instead of waiting for clients to come to you, a targeted sales strategy enables you to be proactive. Contact your ideal clients with personalised approaches such as direct outreach, networking events, or industry-specific platforms. Show them the value you can bring to their recruitment efforts.
Relationship Building: Developing relationships with clients is essential for long-term success. A targeted sales strategy allows you to focus on building relationships with key decision-makers in your ideal client companies. By nurturing these relationships and demonstrating your expertise, you can establish trust and increase the likelihood of securing their business.
Maximising Resources: A targeted sales strategy helps you allocate your resources effectively. Rather than spreading yourself thin by pursuing every potential client, you can focus your time, energy, and resources on targeting specific companies that align with your agency's goals. This allows you to provide a higher level of personalised service and increase your chances of success.
Remember, a targeted recruitment sales strategy requires ongoing evaluation and refinement. Regularly assess your approach, track your results, and adjust as needed to ensure you effectively reach and engage your target clients.
3. Build a Winning Recruitment Pitch.
You need a solid pitch that conveys your value — that's how to sell staffing services.
A good pitch should cover these four key points:
Your speciality and experience
Your success and track record
Your services and fees
Why you?
a. Your Speciality and Experience
Highlight your area of expertise and years of experience in the field. For example, say, "I've been a recruiter for over ten years, specialising in accounting and finance positions." This establishes your credibility.
Discuss your process for finding top candidates. Explain that you use methods like posting on industry job boards, mining your professional network, and proactively sourcing passive candidates. Emphasise that you take the time to fully understand the client's needs and company culture to make the best match.
b. Your Success and Track Record
Market your recruitment agency by providing some statistics and examples of successful placements you've made. For instance, "I have a proven track record of placing over 200 candidates in the last five years, with a retention rate of over 85% after the first year." Share some brief stories of how you helped find an ideal candidate.
c. Your Services and Fees
Explain that you handle the entire recruitment process from start to finish. This includes activities such as developing a job description, posting the role, screening resumes, conducting initial phone screens, setting up in-person interviews, negotiating offers, and onboarding the new hire. Discuss your fee structure, too, often a percentage of the candidate's first-year salary.
d. Why You?
End by emphasising why you're the best choice for their recruitment needs. You might say, "I work hard to fully understand your company's needs and provide high-quality candidates as efficiently as possible. I aim to make the hiring process as simple and stress-free as possible so you can focus on running your business."
A compelling pitch, delivered confidently and enthusiastically, will help demonstrate your value to potential clients. Be prepared to provide specific examples and statistics to back up your claims. With a winning pitch and track record of success, you'll be landing new clients in no time.
4. Use Effective Recruitment Tools to Source High-Quality Candidates.
As a home-based recruiter, using practical tools to source high-quality candidates is crucial to success — that's how to sell your services.
Here are five recommended tools to consider:
Job Boards: Post jobs on large general job boards like Indeed, Monster and CareerBuilder, and niche industry sites. Optimise your job posts for search engines by including relevant keywords. Check your postings regularly and repost every few weeks to keep them at the top of the results.
Social Media: Leverage social networks like LinkedIn, Facebook, and Twitter to advertise jobs and build your candidate pool. Post job openings, share content relevant to your industry, use hashtags to increase visibility, and connect with potential candidates. Look for relevant groups and forums on each platform to join — this exposes you to engaged audiences.
Employee Referrals: Don't underestimate the power of word-of-mouth — it generates 5x more sales than paid ads to start with. Offer incentives for your candidates and clients to refer qualified individuals from their networks. Satisfied employees and clients can be your best source of new leads and referrals.
College Campus Recruiting: Build relationships with local colleges and universities to source fresh talent. Sponsor or participate in campus career fairs, place job ads in the college career centre, and network with professors and students. Offer internships as a way to evaluate potential hires.
Databases and CRMs: Maintain a database to organise candidate information, job openings and client details. A good CRM or recruiting software solution can help keep you on track throughout the recruiting process. Record candidate resumes profiles, contact information, job specs, notes and the status of open roles. When you register as a franchise recruiter at Recruiter Startup, a robust CRM is just one of the many perks you receive from us to set you up for success from day one.
Using a mix of online and offline tools and leveraging your network will help ensure a steady flow of qualified candidates. The more high-calibre candidates you have to choose from, the faster you can fill open roles and the more placements you'll make. Consistently sourcing is critical to success as a home-based recruiter.
5. Provide an Exceptional Candidate and Client Experience.
Providing a fantastic experience for candidates and clients is a critical recruitment sales strategy.
Here are five tips to wow them both:
Treat candidates like gold: Candidates are your product, so make them feel valued. Respond quickly to applications and keep them updated on the process. If unsuccessful, give constructive feedback, and thank them for their time.
Listen to clients: Take time to understand your client's needs and company culture. Ask lots of questions about the role, team dynamics and critical skills. Clients will appreciate your diligence and be more inclined to use your services again.
Manage expectations: Be transparent about timeframes and the recruitment process. Let candidates and clients know what to expect at each stage. Essentially, under-promise and over-deliver — they'll be delighted with your efficiency!
Little extras make a big difference: Send new clients and candidates a handwritten thank you note or welcome card. It's also not out of place to wish candidates a happy birthday. Clients will remember your thoughtfulness and personal touch.
Provide a red carpet experience: For shortlisted candidates, offer to arrange travel and accommodation for interviews. Greet them when they arrive and introduce them to key people. Make them feel like VIPs. Clients will value how you represent their brand.
Focusing on the little details is key to providing a premium experience. Clients and candidates will become your loyal advocates, leading to more business through word-of-mouth. Keep delivering gold-standard service and watch your home-based recruitment business go from strength to strength.
FAQ: How to Sell Recruitment Services
How Does Recruitment Sales Work?
Recruitment sales, also known as staffing or talent acquisition sales, involves selling recruitment services to clients looking to hire employees for their organisations.
Here's a nine-point overview of how recruitment sales typically work:
Prospecting: The recruiter (or salesperson) identifies potential clients with staffing needs. This can be done through research, networking, referrals, or marketing efforts.
Needs Assessment: The recruiter engages with the prospective client to understand their specific hiring requirements, such as job roles, qualifications, and desired skills. This helps tailor the recruitment solution to meet their needs.
Presenting Solutions: The recruiter presents their services, explaining how they can effectively source, screen, and present suitable candidates to the client. This may involve showcasing the company's expertise, technology, network, or unique selling points.
Negotiation: The recruiter discusses pricing, terms, and conditions with the client. They may need to address any concerns, provide clarifications, and find a mutually agreeable arrangement.
Closing the Sale: Once the client agrees to engage the recruitment services, the recruiter finalises the agreement, which may involve signing a contract or formalising the terms of engagement.
Candidate Sourcing: The recruitment team starts sourcing and screening potential candidates through various channels, such as job boards, social media, referrals, or their existing talent pool.
Candidate Presentation: The recruiter presents the shortlisted candidates to the client, highlighting their qualifications, experience, and suitability for the job.
Follow-Up and Feedback: The recruiter maintains regular communication with the client, updates them on the progress of the recruitment process, and gathers feedback to ensure client satisfaction.
Placement and Payment: When a candidate is hired, the recruiter facilitates the placement process, including negotiations on salary and benefits. Once the candidate starts working, the client typically pays the agreed-upon fees or commission to the recruiter/recruitment agency.
It's important to note that the specific process may vary depending on the company, industry, and market dynamics. Effective communication, relationship-building, and a customer-centric approach are critical factors for success in recruitment sales.
How Do You Pitch a Recruitment Agency?
When pitching a recruitment agency, it's essential to highlight the unique value and benefits your agency offers to potential clients.
Here's a nine-point checklist on how to effectively pitch a recruitment agency:
Understand the client's needs: Begin by thoroughly assessing the client's hiring challenges and specific needs. This will help you tailor your pitch accordingly and showcase how your agency can provide solutions.
Highlight expertise and experience: Emphasize your agency's expertise, industry knowledge, and track record of successful placements. Showcase your understanding of the client's industry and your ability to find top talent.
Showcase recruitment process: Explain your agency's recruitment process, including how you source, screen, and assess candidates. Highlight any unique tools, technology, or methodologies that set your agency apart from competitors.
Demonstrate candidate quality: Showcase the quality of candidates your agency can provide. Highlight any pre-screening, skills assessments, or reference checks that ensure candidates fit the client's requirements well.
Emphasise time and cost savings: Illustrate how your agency can save the client valuable time and resources by handling the recruitment process efficiently. Highlight the cost-effectiveness of outsourcing recruitment compared to in-house hiring efforts.
Provide testimonials and case studies: Share testimonials or case studies from satisfied clients to build trust and credibility. Highlight successful placements and your agency's positive impact on their businesses.
Offer flexible options: Present different service options and recruitment service pricing models to accommodate client preferences and budgets. This could include contingency-based fees, retained search services, or customised recruitment solutions.
Address concerns and objections: Anticipate and address any concerns or objections the client may have. Be prepared to provide solutions and demonstrate your commitment to client satisfaction.
Follow-up and maintain relationships: Follow up with the client to address additional questions or concerns after the pitch. Maintain regular communication to build and nurture relationships, even if they don't immediately engage your services.
Remember, a successful pitch is tailored to the client's specific needs and focuses on the value your agency brings. Clear communication, professionalism, and a customer-centric approach are crucial to winning clients in the competitive recruitment industry.
Conclusion
By now, you should be armed with every necessary info on how to sell recruitment services from home. Remember to build your brand, network enthusiastically, leverage technology, get active on social media, and focus on your niche. Pitch to companies, attend industry events and don't be afraid to pick up the phone.Most importantly, be passionate about your work — your enthusiasm will shine through to your clients and candidates. If you provide fantastic service, the clients and placements will come. Working from home as a recruiter can be extremely rewarding — get started with us as a franchise recruiter, and start placing top talent.